Tennis Betting with 1win
Tennis in conjunction with cricket, and football are the sought-after sports for Indian bettors. It features lots of leagues, and the odds linked to betting always cheer bookie's users. Let's speak of what Tennis betting prepares in 2021/2022 taking into consideration 1win bookmaker.
What Is Tennis Betting?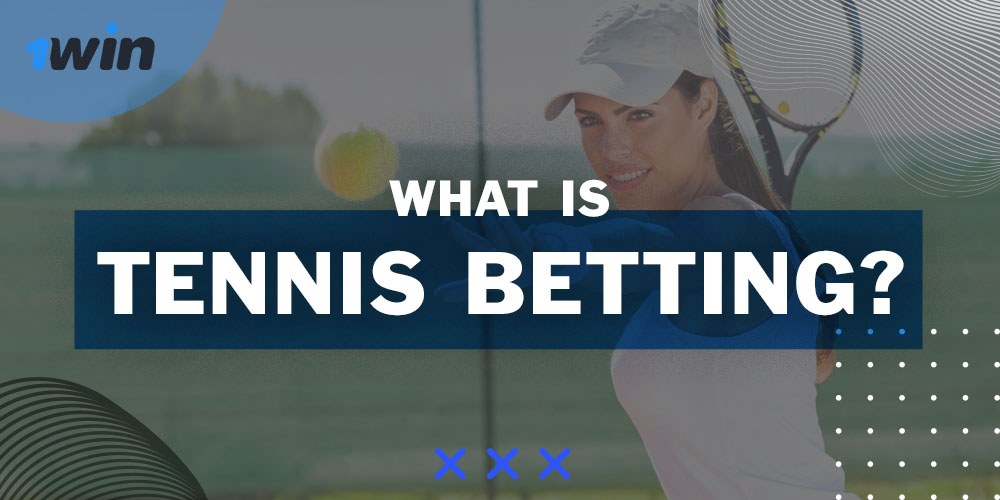 Tennis is a court game where two players or two teams may compete against each other by scoring points. It is one of the most lucrative sports with such heroes as Federer, Williams Sisters, Nadal among others. Yet, India does not lag behind, and a few outstanding players promoted the country as well including Sania Mirza, Leander Paes and Mahesh Bhupathi. They managed to become Grand Slam champions.When proceeding with 1win Tennis betting online, you can also download their app to place bets while on the go.
Upcoming Dates, Tournaments, Matches
Check the anticipated Tennis tournaments where you may test your luck by betting:
| | |
| --- | --- |
| Australia Open | 17-30 January 2022 |
| ABM AmroTournament | 7 February 2022 |
| BNP Paribas Open | 10 March 2022 |
| Roland Garros Open | 16 May-5 June 2022 |
| The Wimbledon | 27 June-10 July 2022 |
| US Open | 29 August-11 September 2022 |
How to Bet on Tennis?
If you are new to Tennis betting for money, let's relieve you a bit. It is not that hard if you research the market, and players in advance. With 1win, you have to do the following:
Head to the official website, and log in to your personal account (If you are not a registered user, ensure to create a personal account, and claim a sign-up bonus of up to 75,000 INR);
Find the Line or Live tab, and search there for Tennis. You can bet on pre-match games or in a live format;
Overlook the leagues, tournaments offered, and pick one. You may find Challenger, ITF Men and Women, WTA 135K. Let's pick ITF MEN;
Open the Tab ITF MEN, and find the games filtered by countries. You can also choose either Men Doubles or Men Singles – whether a match between two teams or two single players;
Click on the game, and you will see betting options. For instance, 2 Way, 1st Set Winner, 2nd Set Winner. Do also overlook the offered odds;
Pick any bet to open the Bet Slip;
Decide on the amount to bet with;
There will be Ordinary, Express, and Series betting available;
Input a bet amount, and click Make Bet.
With Live Betting, the functionality is pretty much the same. Besides, you can watch the broadcast matches. Near the name of the match, you will see the icon of TV to click to watch.
Tennis Betting Types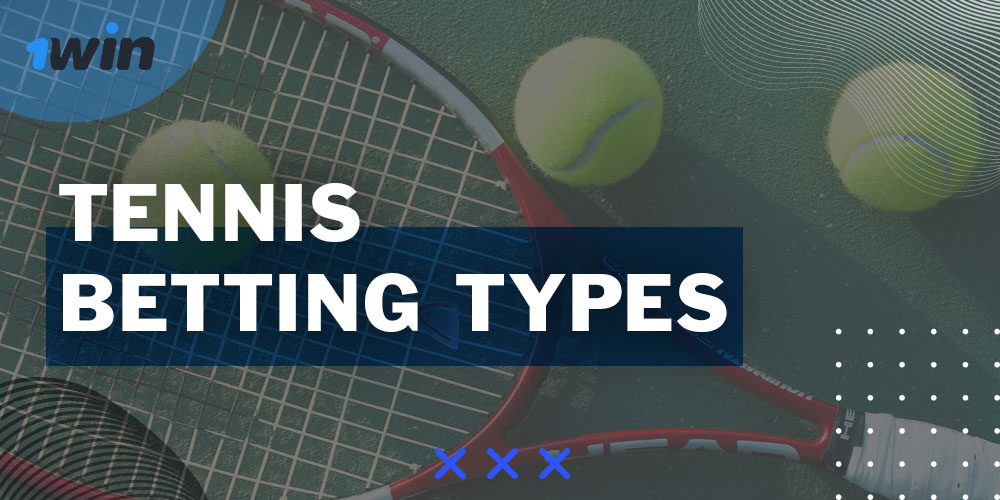 With 1win Tennis betting 2021, you have the following types:
Winner and Total – who wins the match;
Game Handicap – when the outcome of a game in a tennis match is calculated by adding up all of the games won by each player and applying it to the handicap;
Total Games – who between the players will participate in more games in a tournament;
Any Set to Nil – one team will win the game, while the other team won't score a single goal;
2 Way – there are two possible outcomes of the match and you have to guess the right one;
Double Result – refers to betting on the outcome at half-time and full-time of the match;
1st Set Total – who will score what at the end of the 1st set;
Away Team to Win Exactly 1st Set – who will win the 1st set;
Odd/Even Number of Games – you bet either on odd or number of games being played in a certain tennis match;
1st Set Total – the total score of the 1st set with one or another player or a team;
Home Team to Win Exactly 1st Set – a home team wins the 1st set.
The betting types may vary depending on the tennis match chosen.
Tennis Players of 2021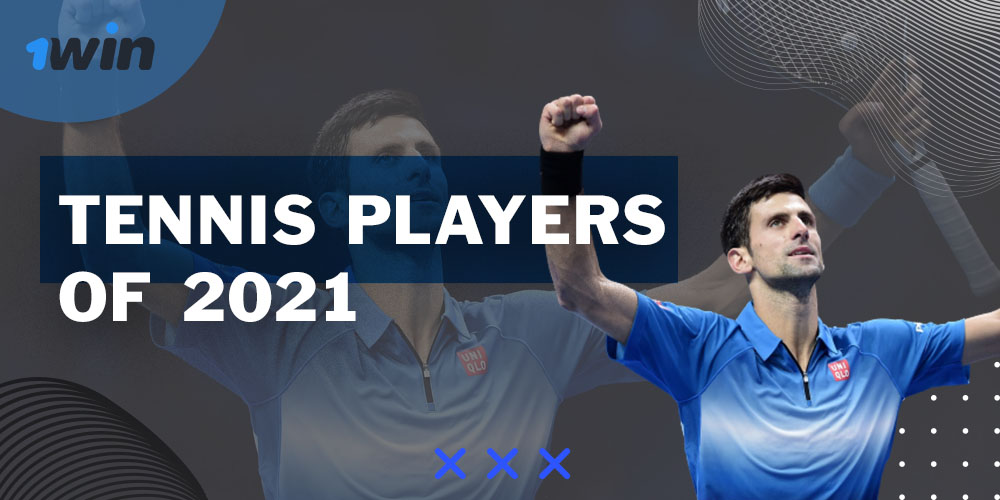 The best strategy for Tennis win betting for novice Indian players is to bet their real money on the superstars. As of now, they are the following:
| Name of the tennis player: | Scored Points: |
| --- | --- |
| Novak Djokovic | 11,5K; |
| Daniil Medvedev | 8,6K; |
| Alexander Zverev | 7,8K; |
| Stefanos Tsitsipas | 6,5K; |
| Andrey Rublev | 5,1K. |
Odds of Tennis Players in 2021
Do also check the average Tennis betting odds of the above-mentioned superstars:
| Name of the tennis player: | Average Odds |
| --- | --- |
| Novak Djokovic | -275; |
| Daniil Medvedev | +230; |
| Alexander Zverev | +215; |
| Stefanos Tsitsipas | -520; |
| Andrey Rublev | +380. |
Tips on Tennis Betting in 2021
Those who only plan to place their first bets on tennis should have several strategies in their pocket. For your consideration, check the best tips from Tennis betting site 1win:
Double-check the tennis player's health condition, and overall performance during the latest matches. Check whether there were any injuries that may affect the next match;
Ensure to find out the weather conditions in the city where the tennis match will be held. If it is an open court, the rain may greatly spoil your bets;
Learn the player's playing style, and check what playing style is with his/her opponent;
Understand the probability of a player's drift on the next game. Sometimes, players are not interested in winning one or another match just to not pressure themselves because of the upcoming sets;
Do not try to bet huge amounts of money on superstars. On most occasions, it is super obvious that one player will surely win, however, the odds won't be good, and you won't receive a huge monetary reward.
Finally, Tennis betting tips 2021 will concern the necessity of overlooking the statistics of Tennis matches. This feature is available with 1win.
1win App for Tennis Betting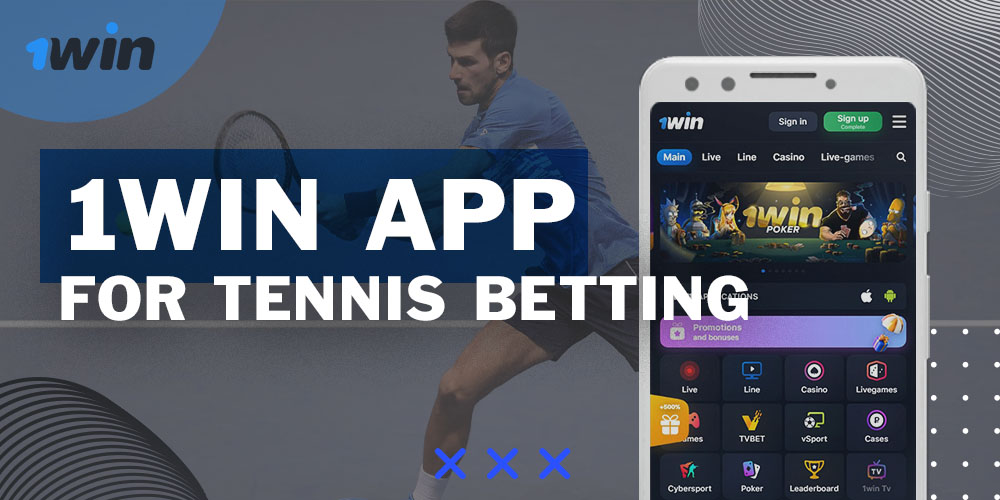 If you want to have a betting experience from a native 1win mobile app, it is available for both Android and iOS users. You can download it from their official website, and watch broadcasted tennis matches from there. The main characteristics of the Tennis betting app real money 1win are:
There are super low system requirements for downloading. The latest versions of OS, 1GB of RAM, and 100MB of Memory. Besides, the app is completely free of charge;
User-friendly layouts and quick navigations to place bets on Tennis and other sportsbooks;
Live broadcasting of the major Tennis events after sign-up;
Tennis betting app accepts Indian Rupees.
Other Sports with 1win
Alongside Tennis, with 1win, you can find the following sports:
Football;
Cricket;
Volleyball;
Esports;
Boxing;
Rugby;
Ice Hockey;
Handball.
Find different markets, leagues, and tournaments with competitive odds. They are available both in Line and Live betting modes.
FAQ
Can I bet on Tennis via the 1win app?

Yes, there is a designated 1win Tennis betting app in India to download both on Android and iOS.
What Tennis markets are available with 1win?

As of now, you can place bets on ITF Men, or Women, WTA 125k, Challenger, Simulated Reality, as well as Simulated Reality Women. You will find singles and doubles matches.
Is there any sign-up offer to bet on Tennis?

Yes, you can find a welcome bonus of up to 75,000 Indian Rupees for your first deposit with 1win and can spend it on Tennis betting India.
Is Tennis betting legal in India?

Yes, no worries. For these purposes, you can register with 1win which is a reliable and legit bookie, licensed by the Curacao Regulatory Body, and which supports Indian Rupees.